Most of us carry a phone and use apps.
Some of the native apps are really good. Some are terrible.
That's why this week on High Five Friday we are going to talk apps.
Suprisinly my favourite apps are all FREE!
Five Free Apps
BorrowBox
Powered by Bolinda Audio, Borrowbox makes it easy to browse, borrow, read and listen to your library's e-books and audiobooks.
With hundreds of titles to choose from, there is something for everyone.
This is the app I use to listen to audiobooks and the occasional e-book.
To access this app, you do need to be a member of your local library. See your friendly library staff to join up.
Frollo
Do you find it hard to handle your money or to budget?
I had to learn how to handle my money the hard way. It wasn't until I overdrew my account twice in the same week that I had to make changes. That was well over 12 years ago.
Sure there were things that I learned from my parents and at school. However, I wish I had the app when left home.
Frollo is a budget app, using open banking (it is fully secure). You can set budgets within the app for savings, groceries, etc.
Wild.AI
Created by women for women. A fitness app that takes into account your period.
Wild.ai tracks your physical and mental wellbeing, and based on that will give you are a guide on how well you will perform.
While free, there are options to upgrade if you need further training advice.
Pocketcasts
The iPhone native app for podcasts is crap.
I started using the Pocket Casts app (when it used to be a paid version), a few years ago, and I have not looked back.
What I love about the Pocket Casts app is how you can automatically queue, download all the podcasts you listen to.
If there is a podcast you always want to listen to first, you can add it to the top of your queue.
The paid version of the app, allows you to listen to podcasts via your desktop.
Nike Training Club
Whether you are stuck at home, on holidays or can't get to the gym, NTC has workouts for everyone.
From beginners to advanced users.
From strength to yoga lovers.
You can even cater for the equipment you have, there are workouts for everyone.
I've nearly clocked 10,000 minutes using this app, and use it to compliment my running.
Bonus: Paid Apps
Habit List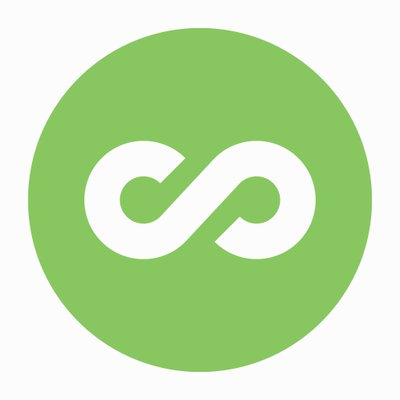 Want to stick to a habit, or just don't like breaking the change.
Then Habit List is for you.
Free to download (with a limit of 3 goals to track), upgrading is basically a cup of coffee ($5).
With a variety of different ways to track your habits (daily, weekly, bi-weekly, etc), it's a great tool to keep you on track.
Sleep Cycle
My polar watch has sleep tracking, I just don't like wearing my watch in bed.
I came across Sleep Cycle a few years ago when I was looking at a better way to track my sleep.
Free to download, there is an option to upgrade to the premium service.
One of the main reasons that I continue to use sleep cycle is because their phased alarm system is the best.
If you are the type of person that continually hits snooze, then the phased alarm is for you, it wakes you up over a 30minute period. It's always random, as it senses when the best time to wake you up.
The other feature which I occasionally use, especially if I wake up in the middle of the night, and struggle to fall back asleep, is the sleep guides. With various stories to help you get back to sleep.