Every runner whether new or old has committed a Faux Pas sometime in their lives.
We all know the faux pas
Don't try anything new on race day
I totally owned this Faux Pas.
It all started with a pair of shoes.
To a runner, shoes are the most important item a runner could have.  Unless of course, you are one of those rare runners that run barefoot, no not minimal or barefoot like shoes (as a shoe is a shoe), but actually barefoot.
So who on earth forgets shoes for a running event? Yeah me.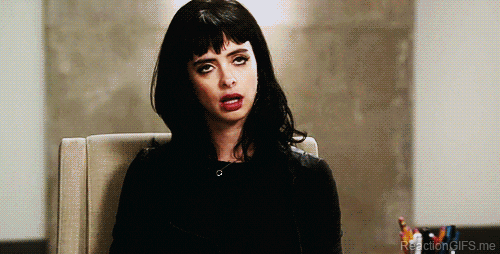 Like Seriously.

I'm not even sure why I suddenly thought of it.  We were in the car, about 45 minutes from my parent's house when I suddenly thought of shoes. I failed to pack mine, like serious. I thought I doubled checked everything. Obviously not.
(Shoes weren't the only thing that was forgotten. The kids forgot their suitcases too.)
We were lucky that we were going to Melbourne, and not in Whoop Whoop aka middle of nowhere, otherwise I may have seriously contemplated driving 3 hours home, and then 3 hours back (yep 6 hours return), just for a pair of shoes.
Friday night is of course late night shopping, and my parents live close to a plaza where I knew there were some running shoe shops.
I had my fingers crossed, that they would have any of my running shoes in stock. But to be honest I didn't have high hopes.
The first pit stop was The Athletes foot.  Their online store had my Kinvara4s in stock, but once we got in store, they didn't have them, or my brooks.  I didn't bother trying other shoes. Things weren't looking good.
Went into a few more stores, and yep, still nothing.  My confidence level was fading quickly.  Yep, I had already shed tears over a pair of shoes.
I CAN'T BELIEVE I FORGOT MY SHOES!
The last stop was Rebel Sports, if I didn't find anything in there, well I'd be stuffed.
They didn't have any of my shoes, so I decided I better just start trying, so I started picking out shoes.
The difference between a big store like Rebel Sports and The Running Company is service and knowledge.  The guy that served me was energetic and had basic knowledge but when it came to details like heel-to-toe drop, he had no idea.
Google ended up being my friend.
What I was searching for were shoes similar to my Brooks or my Saucony's.  Both these shoes that I own have a 4mm drop.  So I was looking for shoes with a similar heel-to-toe drop.
I tried on a pair of Asics J33s.  They had a 6mm drop, and they felt good, but the cushioning on the foot pad wasn't to my liking.  I also tried on a pair of Nikes, but they were too big around the heel.
At this point, I was feeling utterly lost.  I turn around and I see more shoes behind me.  A pair of Adidas Energy Boosts were staring at me.  I asked the guy what they were like but because I was so emotionally drained at this point, all I heard was "blah, blah, blah cushioning, blah, blah, blah, longer lasting".
I thought to myself I have nothing to lose (or gain), so I asked to try them on in my size.
While waiting for the shoes to come out, I was googling the shoes and found that they were similar to my brooks & Saucony's.  This was a huge bonus, and I was starting to have some hope.
The true test would be how they fitted.  Once I tried them on I discovered that they fitted well, and felt comfortable. I then compared them to the Asics, by trying each one shoe of each.  Overall Adidas won.
I purchased the shoes, and once I got home, I put on my pro-compression socks and tried to get as much wear out of them as I could before the race. It wouldn't be much but at least it was something.
So I committed a major runner's faux pax, and ran the Surf Coast Trail Marathon in shoes I have never run in before.
Yes, they served me well on the day, but the point is DON'T FORGET YOUR SHOES.
---
Have you ever committed a runner's faux pas?  
Did it serve you well or hinder you?
Was your faux pas during an event?